(LAST UPDATED: August 16, 2022)
Voice search has become a popular means for users to look for things on the internet. It seems like the convenience of speaking into your smart device is actually more appropriate rather than taking time out to type in your queries.
Major drivers to this user behavior include smart listening and Bluetooth devices and assistants such as Google Home, Apple's Siri, and Alexa by Amazon. This is as close we can get to realize the relationships between Iron Man and J.A.R.V.I.S from the Marvel Universe.
According to a recent study by DBS Interactive, more than half of all smartphone users engage with voice technology on their smart devices. Furthermore, Google reports that 27% of all online global population is using voice search on mobile.
In fact, over a third of the US population, around 111.8 million people were reported to use voice assistant monthly from 2018 to 2019. Moreover, a Gartner study proclaims that 30% of all browsing sessions will include voice search by 2020.
Optimizing WordPress for Voice Search
Over 400 million websites use WordPress, including the likes BBC America, Microsoft News Center, PlayStation.Blog, Sony Music, and The Walt Disney Company, to name a few.
Hence it makes all the more sense why you should prioritize voice search as it can substantially boost your SEO and rankings on search engines. In light of this information, let's take a quick look at some of the ways you can optimize your WordPress website and online resources for voice search.
Concise and Precise Content
The thing with voice search is that in order for it to pick up and crawl through your content, it must relate to the user's intent and register with what the actual query is requesting.
This is why the content on your website has to be absolutely precise in what it has to offer to the user and concise enough for search engine crawlers to administer your result as a viable one for the user on the other end. Here are some tips that might come in handy:
Focus on valuable content that seeks to connect with the audience by providing information in a captivating manner and educates the readers.

Voice search is centered on answering questions from users so writing your content in the form of an answer to these possible queries is extremely viable.
Create a robust FAQ page where you can include answers to common questions regarding your services, products, team, location, business hours, benefits, and so on.
Include specifically tailored blog posts that answer general and specific questions.
Prioritize product and service descriptions, even for videos and captions for images.
Optimizing For Long Tail Keywords
Long-tail keywords are the bread and butter for your voice search optimization process. As our speech phrases tend to be longer, keywords for voice search are longer than average and may contain four words minimum.
You need to identify which long-tail keywords are best suited for your search audiences, and from there, you can start building your content around those phrases. Sometimes voice search utilize entire sentences even, which only happens to help you cause in the first place. Here are some tips that can assist you in achieving better results:
Consider voice snippets such that your content may fit into a context of what a voice snippet may provide, similar to rich snippets on Google SERPs (search engine result pages).

Also, make use of a style that allows your content to be read out aloud and makes sense.
Long-tail keywords are quite specific and can thus allow consumers to find answers quickly, prioritize this aspect.
Google autocomplete results, people also ask section, AdWords Keyword Planner, and your own search data for your website are good sources for finding appropriate long-tail keywords.
Always use long-tail keywords in a natural way that sounds more conversational and less steely or inconsistent with the rest of your text.
Demand for Local Content
Voice search seems to predominantly center on local events, happenings, locations, and queries that seek resolutions from a local service or product provider. For your WordPress website, it is adamant that you try to fulfill the demand for local content to the fullest of your capacities. Here are some tips that can assist you in achieving that:
Optimize your homepage as it mentions where you are located and what you have to offer. This includes your page title tag, the header tag, and the meta description. All of this can be easily achieved by visiting Settings>General in the left navigation of your WordPress dashboard.

You can also use the Yoast SEO plugin to load your page metadata easily.
Your metadata should include your city, state information apart from the products or services you offer.
Creating a page for every product and service you offer, along with the location, is a good strategy as it opens the door for good schema applications.
Maintain Updated Business Information
Your NAP (Name, Address, & Phone Number) captions are extremely important, and for voice search, you should consider maximizing your efforts to present up to date information about your business. Here is what you can do additionally:
Mention your business operating hours.

Include the mention of your contact information every chance you get, including phone number and email address on the homepage and all landing pages or service pages.
Maintain an intelligent Contact Us page that includes viable information, including your address, headquarters, and branch offices.
Incorporate Google Maps for your business address and physical location on your website.
Online Presence on Other Platforms
Your online presence plays a lot more crucial role than you think, and this means you might be required to think out of the parameters of your WordPress website. Here is what you can do:
Claim your Google My Business page as it can help you gain a lot of local hits, and this can help your local SEO listing tremendously, and thus aiding your voice search SEO as well.
Add your business to local directories and other business directories as well, including the likes of Angie's List, Yelp, Yellow Pages, Foursquare, and your local Chamber of Commerce.
Don't forget about popular customer review websites as well, including the likes of Better Business Bureau, Amazon Customer Reviews, Trustpilot, Choice, TestFreaks, Yahoo! Local Listings, etc.
Manage your social media pages well as well and make use of them in such a way that they provide social media signals directing to your business website.
Page Speed Matters

The faster your page, the better your chances to land as a result of a voice search. Here is what you need to do:
Choose a good host for your website as it helps terrifically with your website loading speed.
CDNs (Content Delivery Networks) can also help in reducing loading times.
Optimize your images, deploy Image SEO tactics, reduce the size of the images without losing quality.
Optimize your WordPress database; WP-Optimize is a good plugin to use.
W3 Total Cache plugin is a good tool for your WordPress website that is easy to use and install.
Minify CSS, JavaScript, and HTML. By optimizing your code, you dramatically reduce loading time.
Schema Markup
Adding schema markup can greatly benefit your chances for voice search as well. There are several schema-focused plugins available for WordPress that can help get the job done. These include Schema Lite, The Schema, Schema, and The Schema Plugin, to name a few. You can also add schema markup using the Yoast SEO plugin.
Structured Data
Google's Structured Data Markup Helper is a good tool that you can use here. For your WordPress website, however, there are some plugins that can help you accomplish this effortlessly. The best option, however, is no doubt Schema App Structured Data, a plugin available for your WordPress website that offers tons of features and supported schema types.
Study & Implement User Intent
Implementing user search intent into your content and website is most important. Your long-tail keywords and their proper implementation can help you obtain these objectives. Make sure that your content is tailored and curtailed around them to the best of your ability.
Using Conversational Words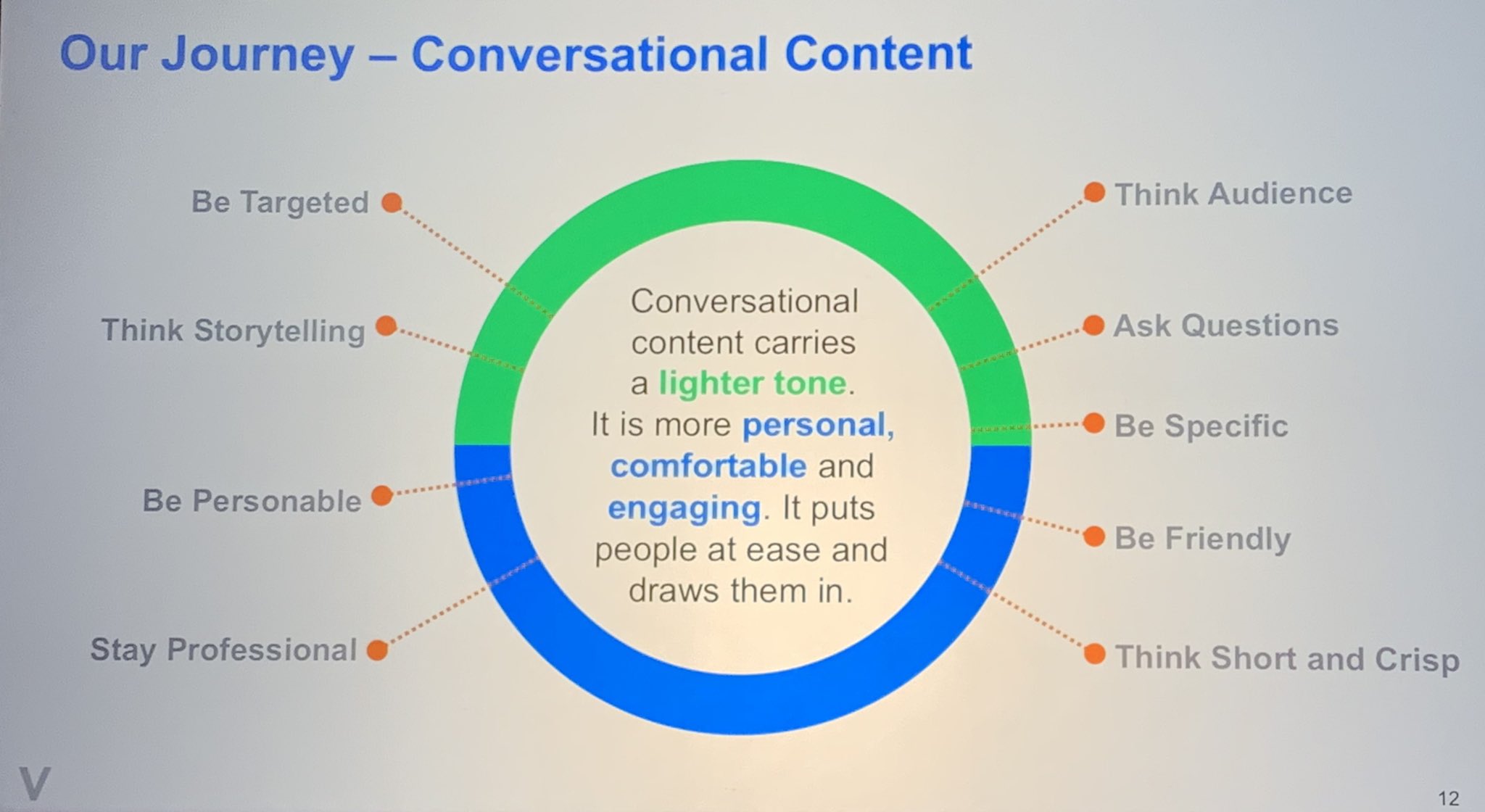 Voice searches utilize conversational tone, so it is best that your website utilizes conversational words as well. This will help crawlers to provide your information as a useful result for the user on the other end, making voice request on their devices.
Conclusion:
Voice search is the future and here to stay. I hope this post was able to provide you with some meaningful insights to help you understand how you can optimize your voice search for your WordPress website. For any further questions, feel free to leave a mention of your query in the comment section below.
Latest posts by Samantha Kaylee
(see all)