(LAST UPDATED: February 15, 2020)
Email marketing is a proven and powerful tool that businesses frequently use to generate leads and follow-up on them. While there are lots of email service providers and marketing services out there that cater to the demands of businesses – SendPulse is a very different kind of beast. Read the comprehensive SendPulse Review here.
SendPulse Review 2019: Beyond Limits
As an integrated, 5-in-1 platform, SendPulse provides email, web push notifications, SMS, Viber and SMTP services – all under a single roof. Its unique approach is the reason it was recognized as one of the best startups of 2016 by the Next Web SCALE, and emerged as one of the three finalists.
SendPulse Key Features:
No other email service providers or marketing services offer the kind of 5-in-1 platform that SendPulse does, and its features set it apart further:
Comprehensive communication campaigns
With SendPulse you'll be able to contact your subscribers through the most effective communication channel, be it email, SMS, web push notifications or Viber. If subscribers aren't responsive to your attempts using one channel, others can be used instead.
Automated event triggers
The Automation 360 feature will enable you to set up trigger chains based on the actions of users or other variables. It can incorporate not only email but also the other communication channels offered by SendPulse to maximize its effectiveness.
Professional tools to improve open rates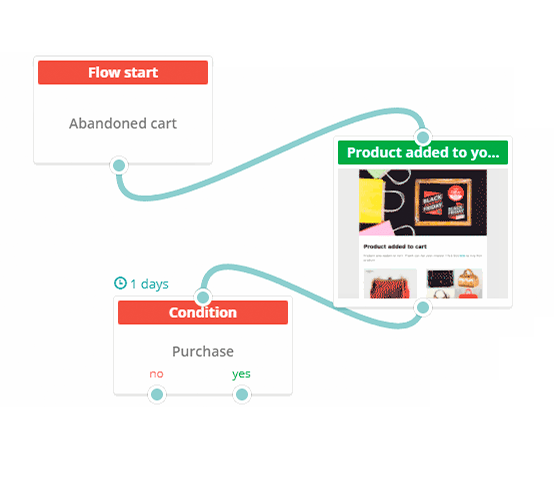 To improve the open rates of your messages, SendPulse will allow you to add personal information about the recipient, segment and send different emails to different subscriber demographics, and conduct split-testing to increase performance. Additionally the platform has advanced analytics that you can use to improve your open and conversion rates further.
Customizable email templates and subscription forms
As part of its platform, SendPulse has a comprehensive range of email templates that can be edited using the user-friendly drag and drop editor. It has various types of subscription forms that can be customized as well, including pop-up windows as well as floating, fixed or embedded forms.
SendPulse Review Pricing
As part of its commitment to providing a cost-effective service, SendPulse has a flexible pricing structure for all of its services that includes:
Free services for email with less than 2,500 subscribers that provides up to 15,000 emails per month, forever free web push notifications, and 12,000 free emails via the SMTP service.
Paid email plans in the form of monthly subscriptions starting at $9.85 per month, pay as you go options starting at $32 for 10,000 emails, or tailored VIP plans for over 1 million subscribers.
Paid SMS messaging services that are charged based on the location of the recipient.
Paid SMTP services as a monthly subscription or pay as you go option.
In short not only does SendPulse have significantly higher quotas than other platforms, but it also has the least restrictions on its features. That will allow you to try it out to see what it can do, and choose the right plan once you're satisfied.
SendPulse Review: Final Words
By providing you with the means to reach out to subscribers using a wider range of channels and integrating them all into your marketing campaigns more effectively – SendPulse will ensure that you have an edge over your competitors.
If you're looking for a way to take your email marketing to the next level and truly build towards a more comprehensive approach to following-up with subscribers, it is the perfect place to start.
Latest posts by Tech Desk
(see all)